Get Ready for Spring 2024!
Wearable New York Fashion Week Trends
It's that time of the year again and New York Fashion Week runway shows are underway showcasing upcoming looks for Spring/Summer 2024. With each passing season, this iconic event ignites a frenzy of excitement and anticipation as fashion enthusiasts eagerly await the unveiling of cutting-edge trends. Spring 2024 was no exception, as designers pushed the boundaries of style and creativity, offering a tantalizing glimpse into the fashion landscape of the future.
Let's explore the standout trends from the NYFW; highlighting practical and wearable options for individuals seeking to elevate their everyday style. Get ready to be inspired and informed as we dissect the runway looks that are ready to grace your wardrobe right now.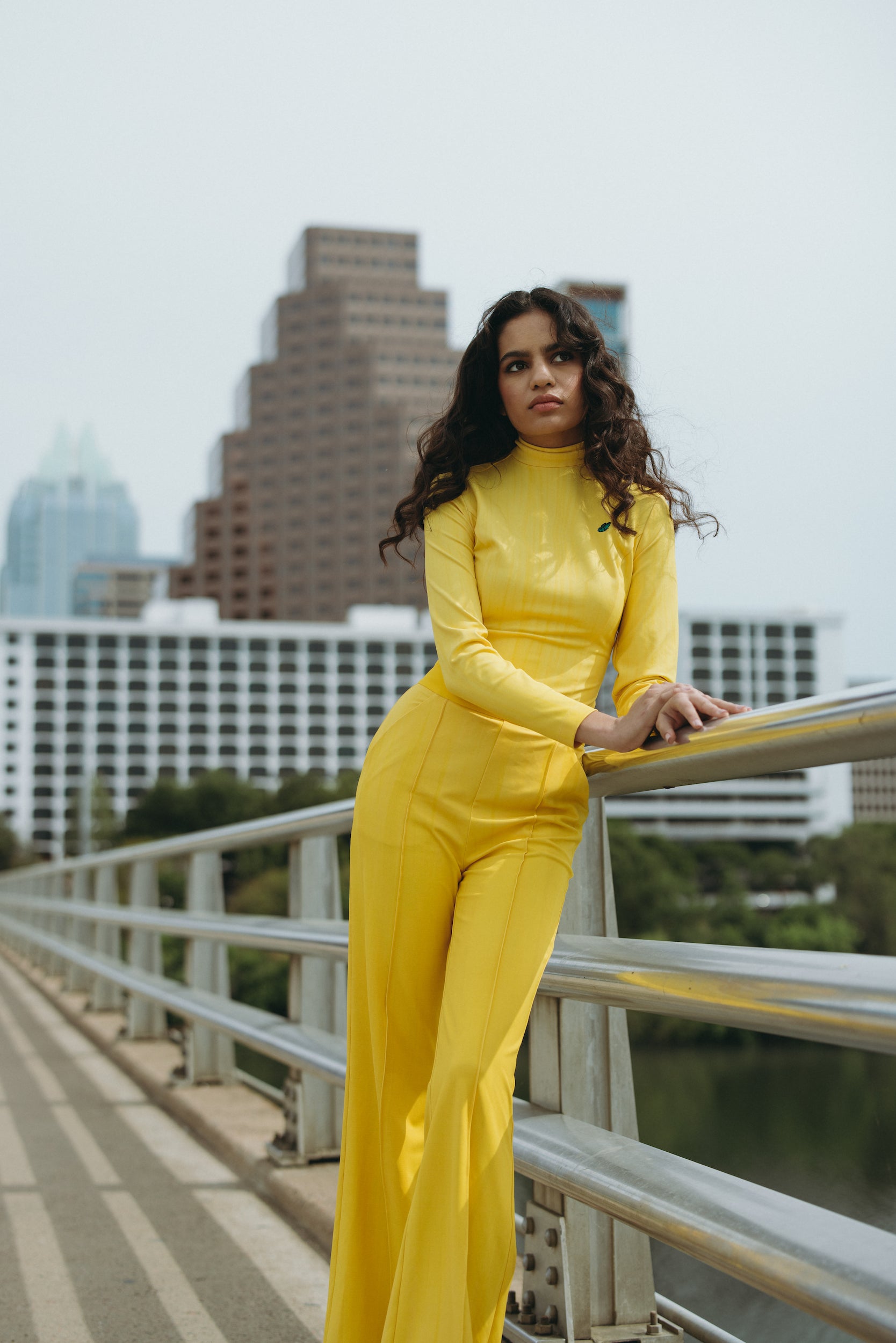 Sunny Shades of Yellow
Vibrant colors are no strangers to the arrival of spring and summer collections. This year, a standout shade that graced the runways in all its glorious variations is yellow. Yellow may just be the new pink. Amidst this palette of sunshine, highlights were the zesty lemon hues seen at Prabal Gurung to the rich and warm buttercup tones showcased by Helmut Lang, and even the daring ultra-bright neons on display at Coach.
Mrs Momma Bear Workwear can get you ready with Milano, a one-piece jumpsuit, elegantly draped in a beautiful canary yellow that evokes the delicate charm of printed tulle. This was the first look Lee Evans Lee created for her Debut Collection and is sure to be a showstopper as part of your wardrobe.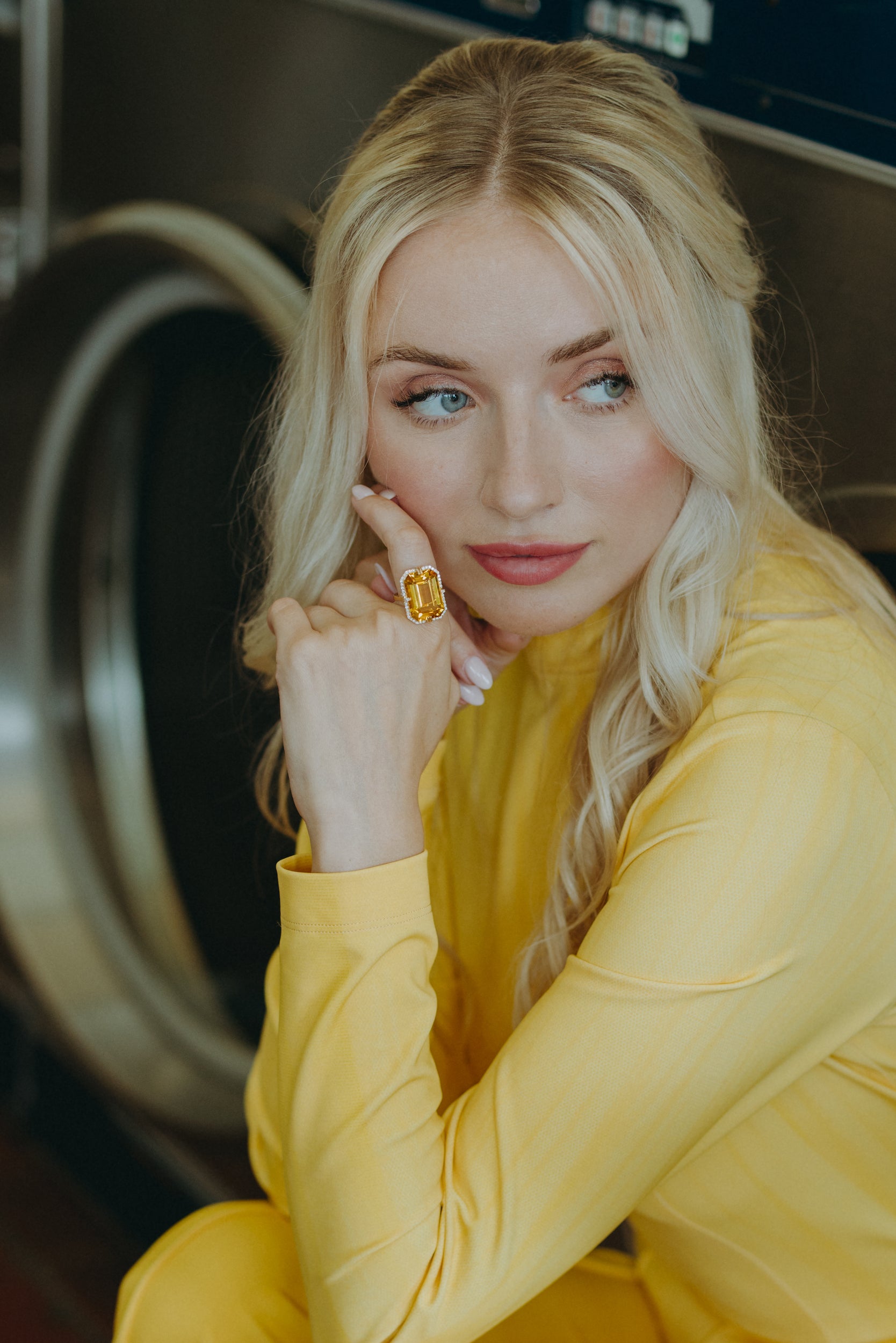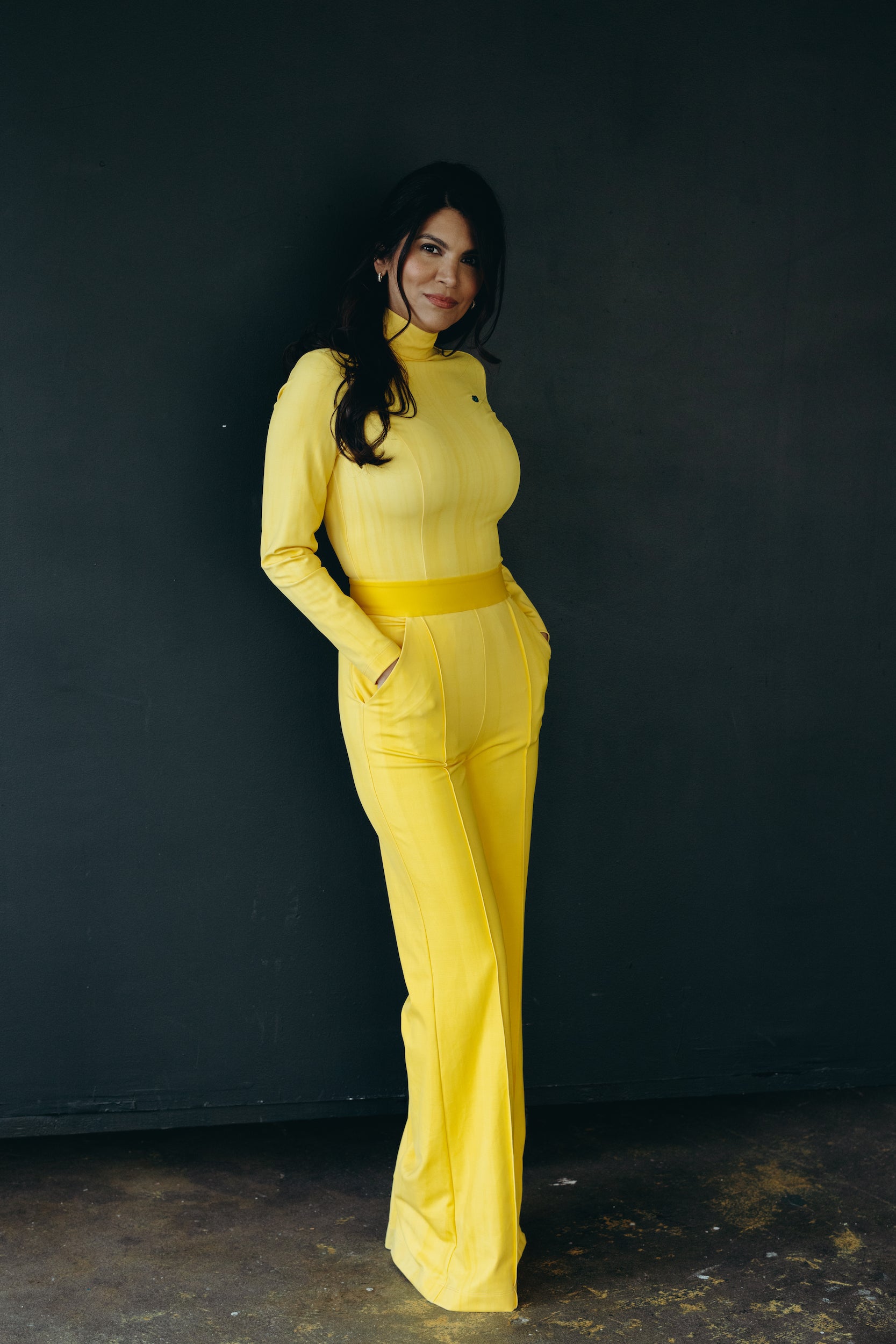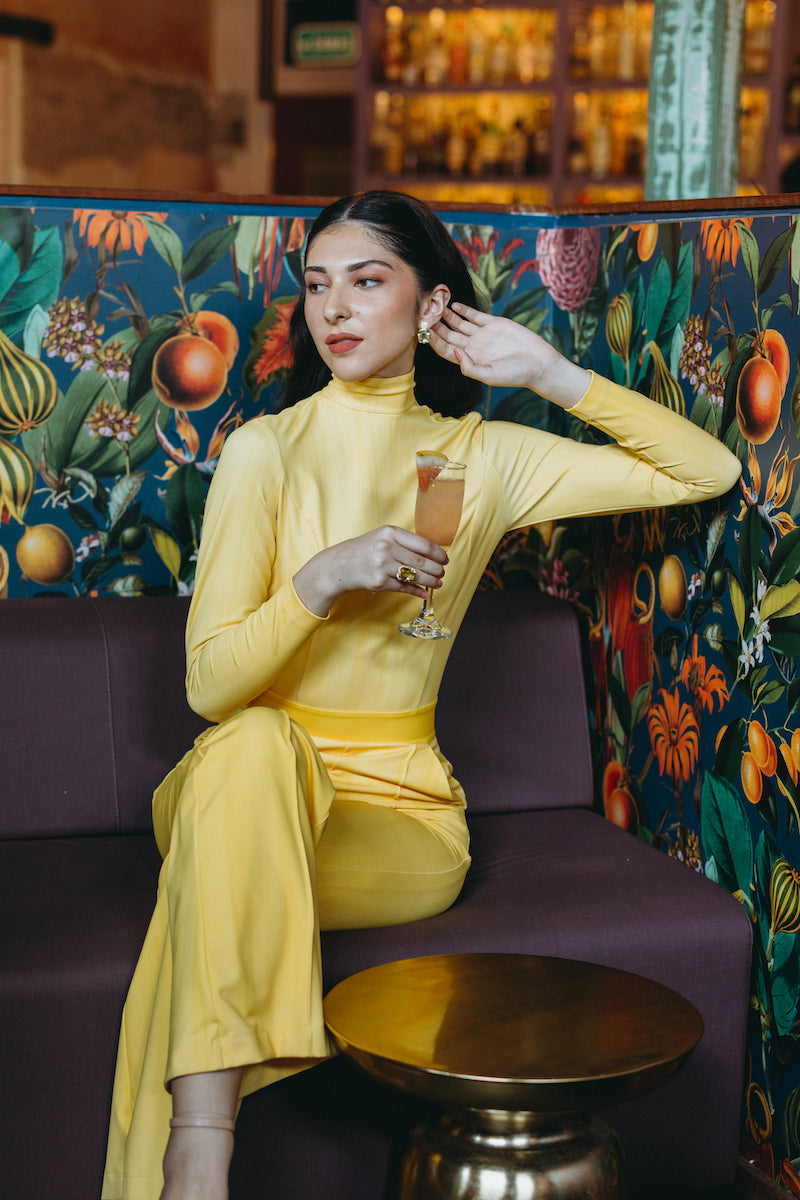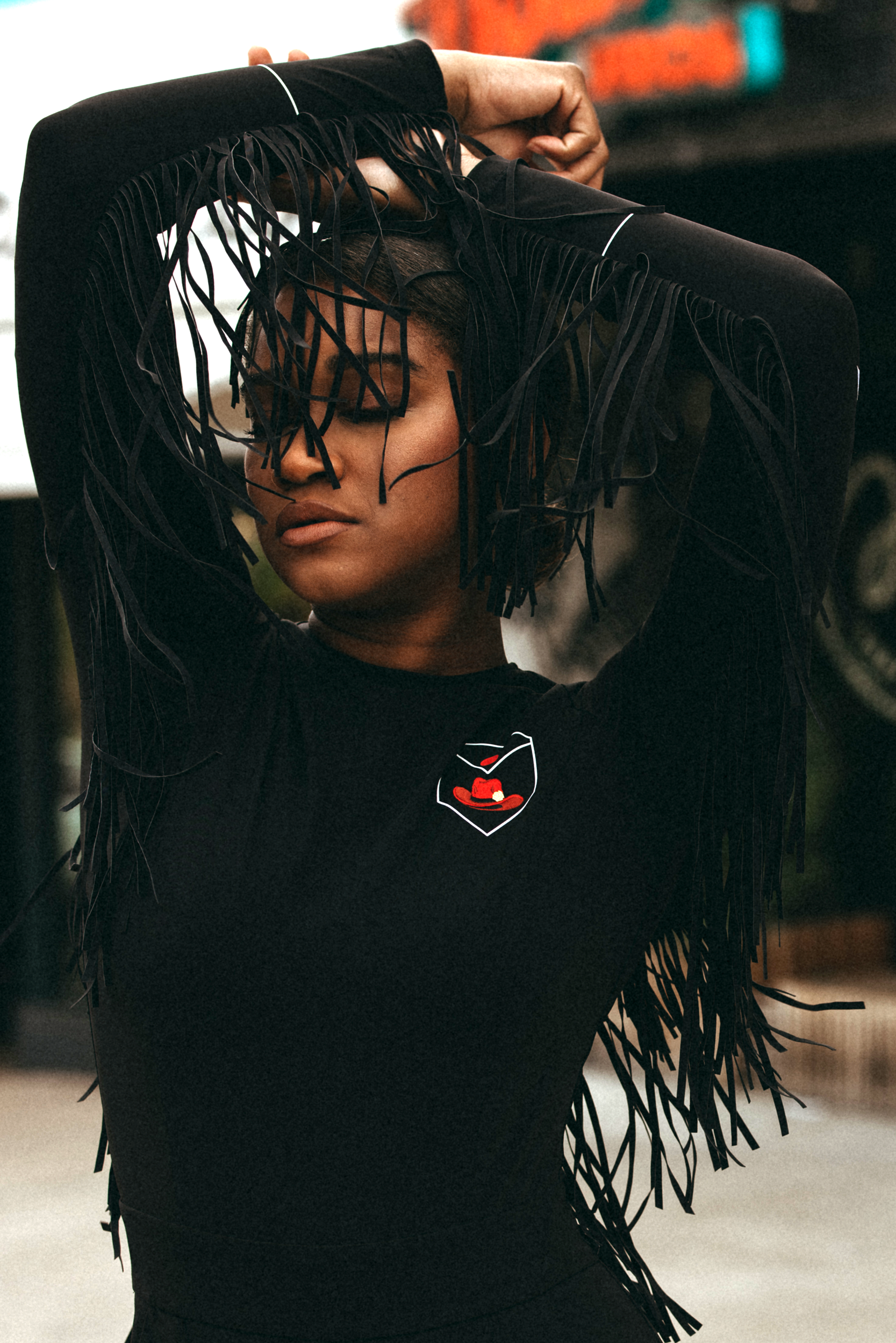 Cowgirl Style
Jennifer Lopez, the multi-talented singer and actress, surprised everyone with her bold fashion statement at NYFW. Attending Ralph Lauren's spring-summer 2024 runway show, J.Lo showcased her distinctive take on Western style. Her outfit was nothing short of over-the-top, and she channeled her inner cowgirl with flair and confidence.
Now, if you're feeling inspired to embrace your own inner cowgirl, look no further than the "Fringy Baby" jumpsuit by Mrs Momma Bear. This jumpsuit draws inspiration from an open-back gown adorned with fringe along the back and arms. The intricate flower detailing is a nod to the original rodeo jackets worn by the designer, Lee Evans Lee's mother. Be your own rodeo queen and infuse your everyday style with the spirit of the Wild West with the "Fringy Baby" jumpsuit.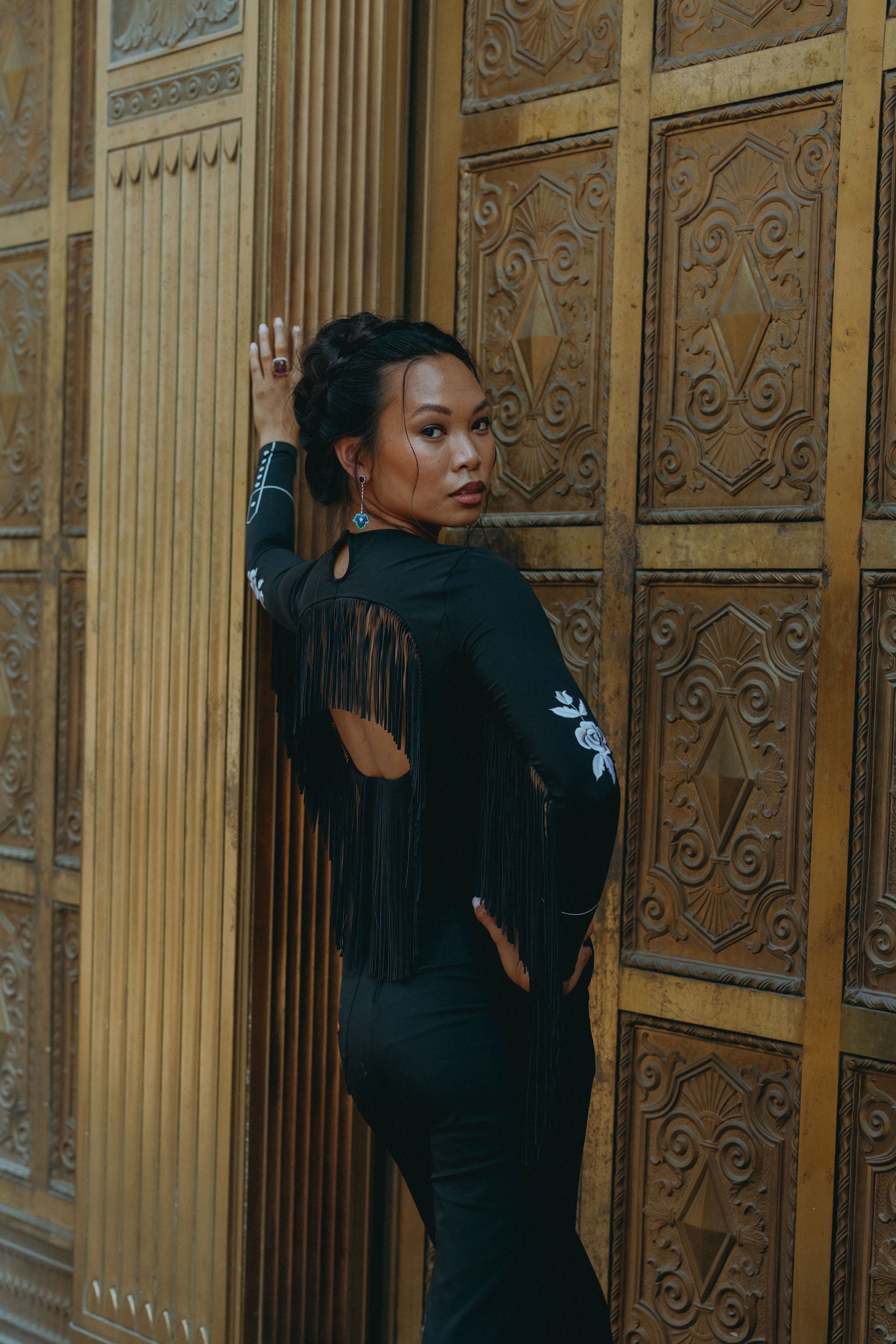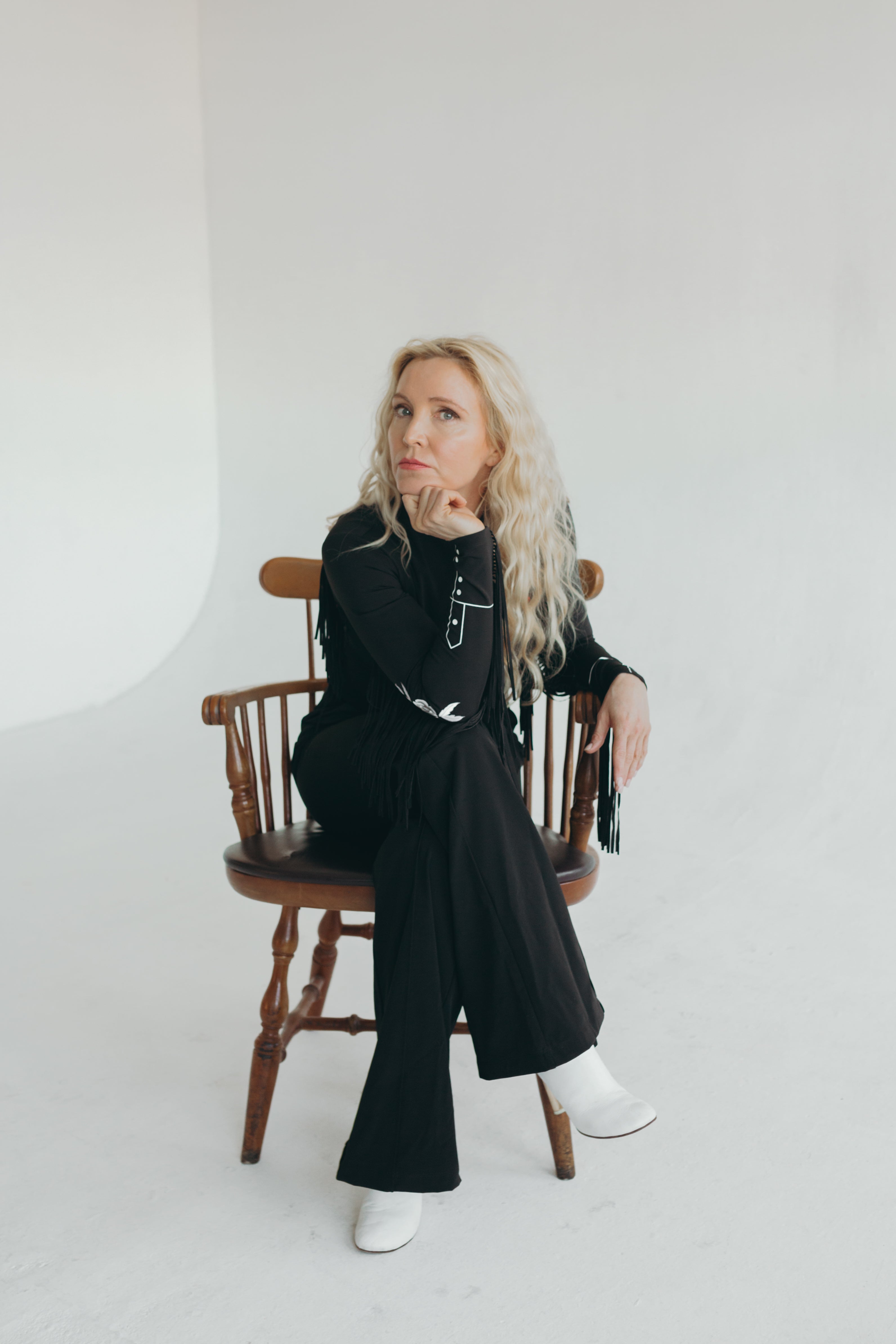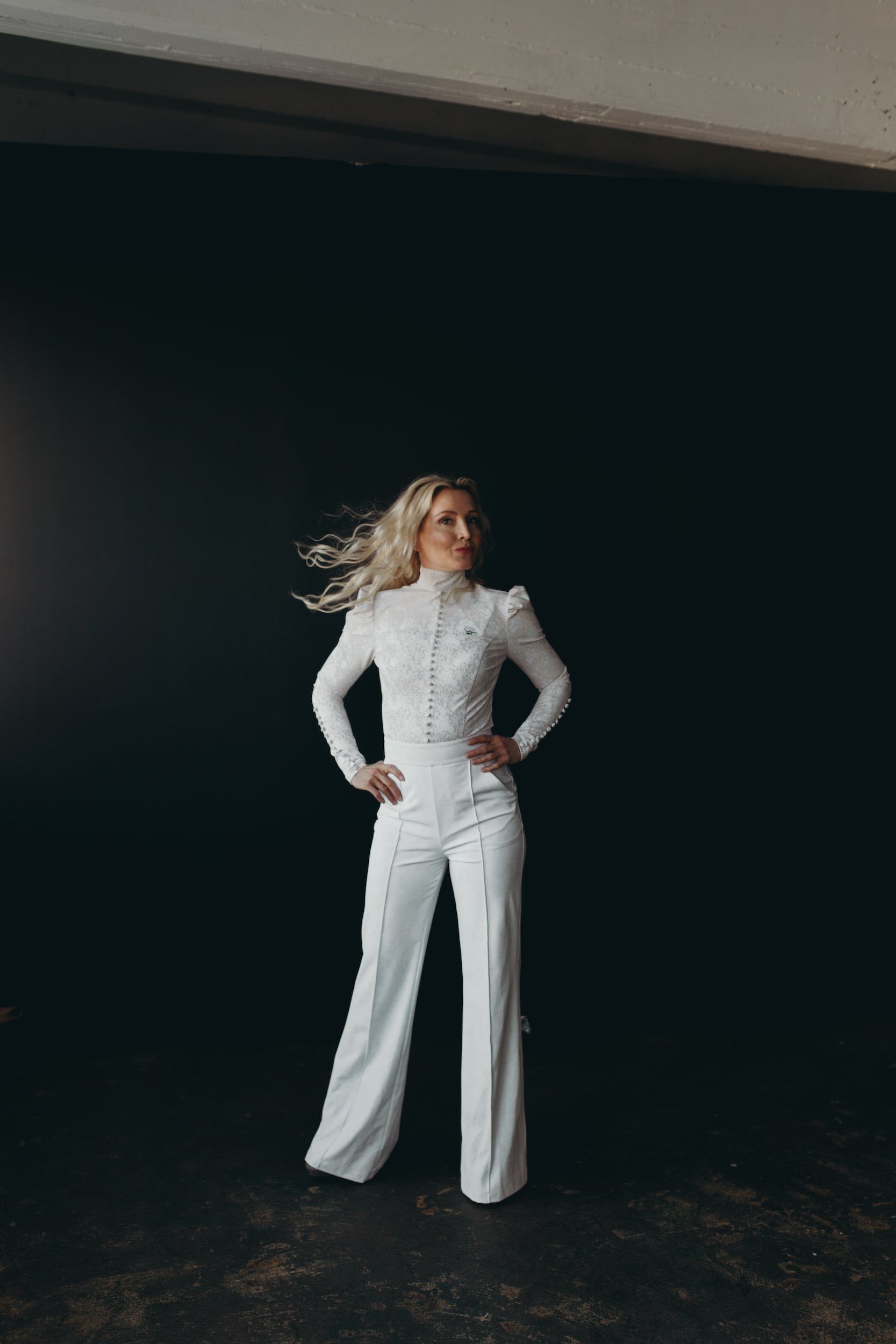 Head-to-Toe White
The fashion forecast for Spring 2024 is crystal clear: White is poised as another dominant color of the season's trend. Prominent designers embraced this neutral shade in various forms, redefining its versatility. The undeniable allure of an all-white ensemble is unmistakable, exuding a unique sense of power and sophistication.
Gone are the days of adhering to the antiquated Labor Day rule. Now is the perfect moment to embrace this upcoming spring staple. Enter Mrs Momma Bear, offering two exquisite all-white ensembles to elevate your wardrobe. The "I Do" Jumpsuit draws inspiration from the lace and couture of a wedding dress, featuring stunning printed lace and convenient front pockets. With this piece, you can indulge in lace from head to toe, all day long. Alternatively, the Enza Marie Top and Pant exude simplicity, timelessness, and understated elegance, making them essential additions to any closet.

SHOP THE I DO JUMPSUIT NOW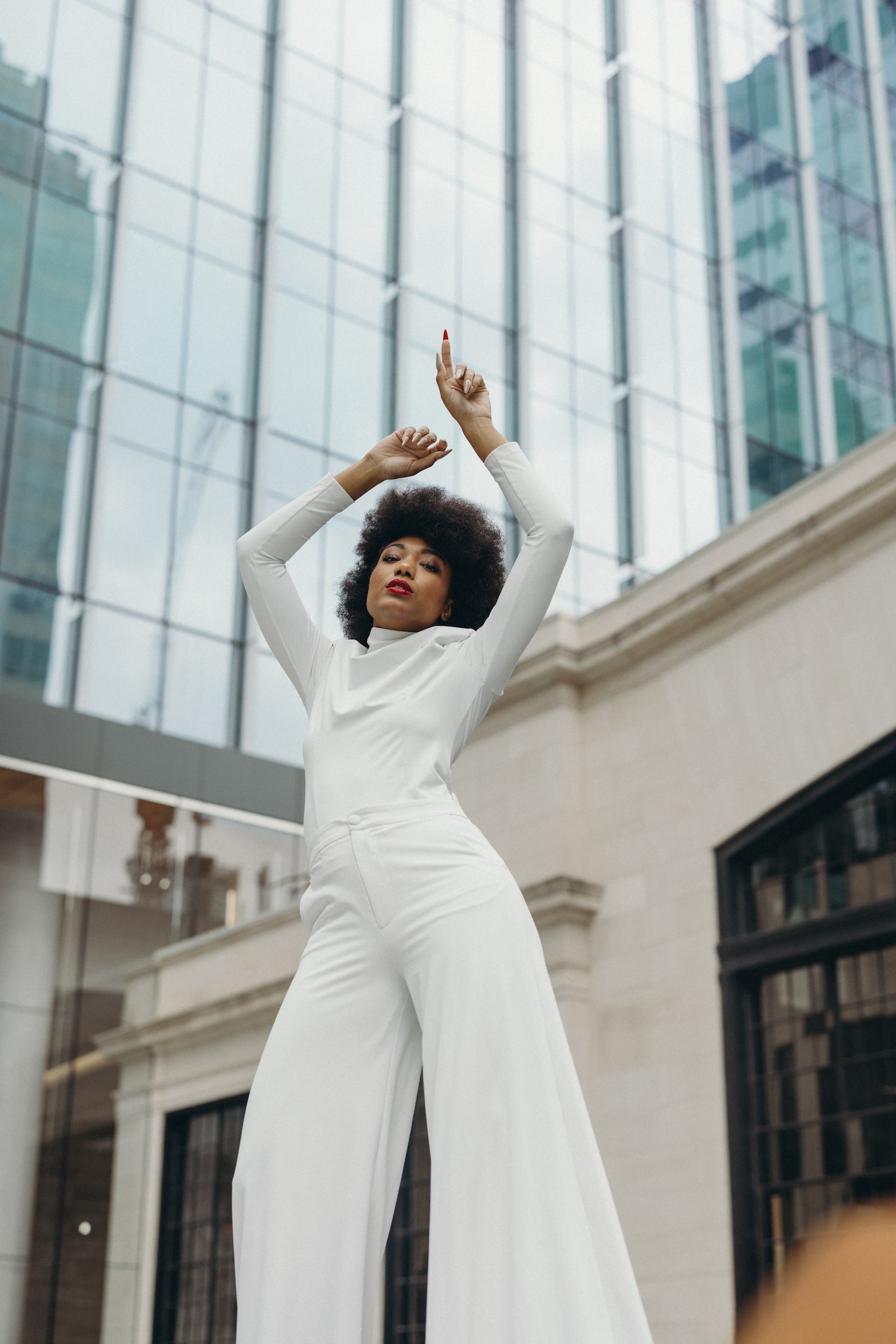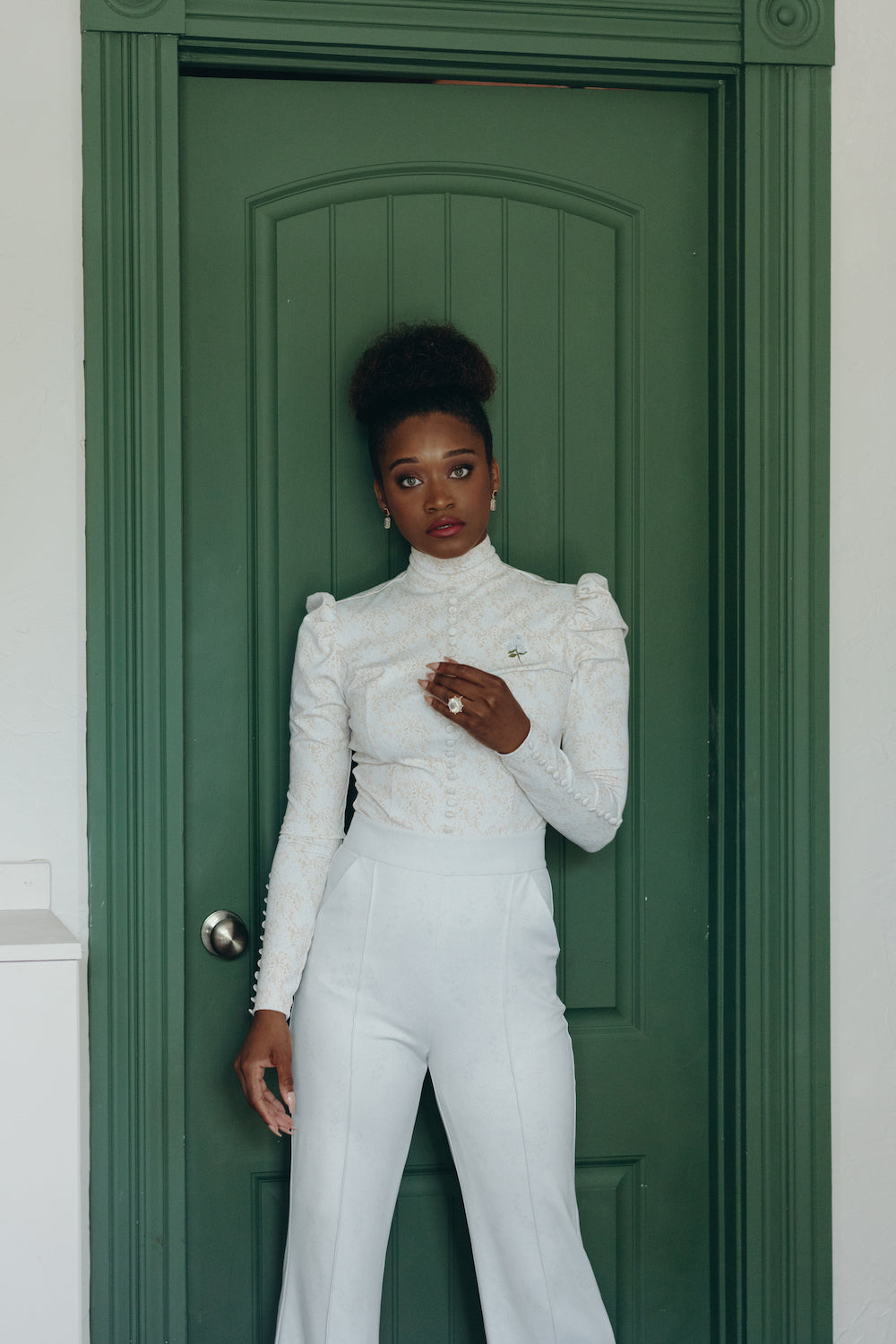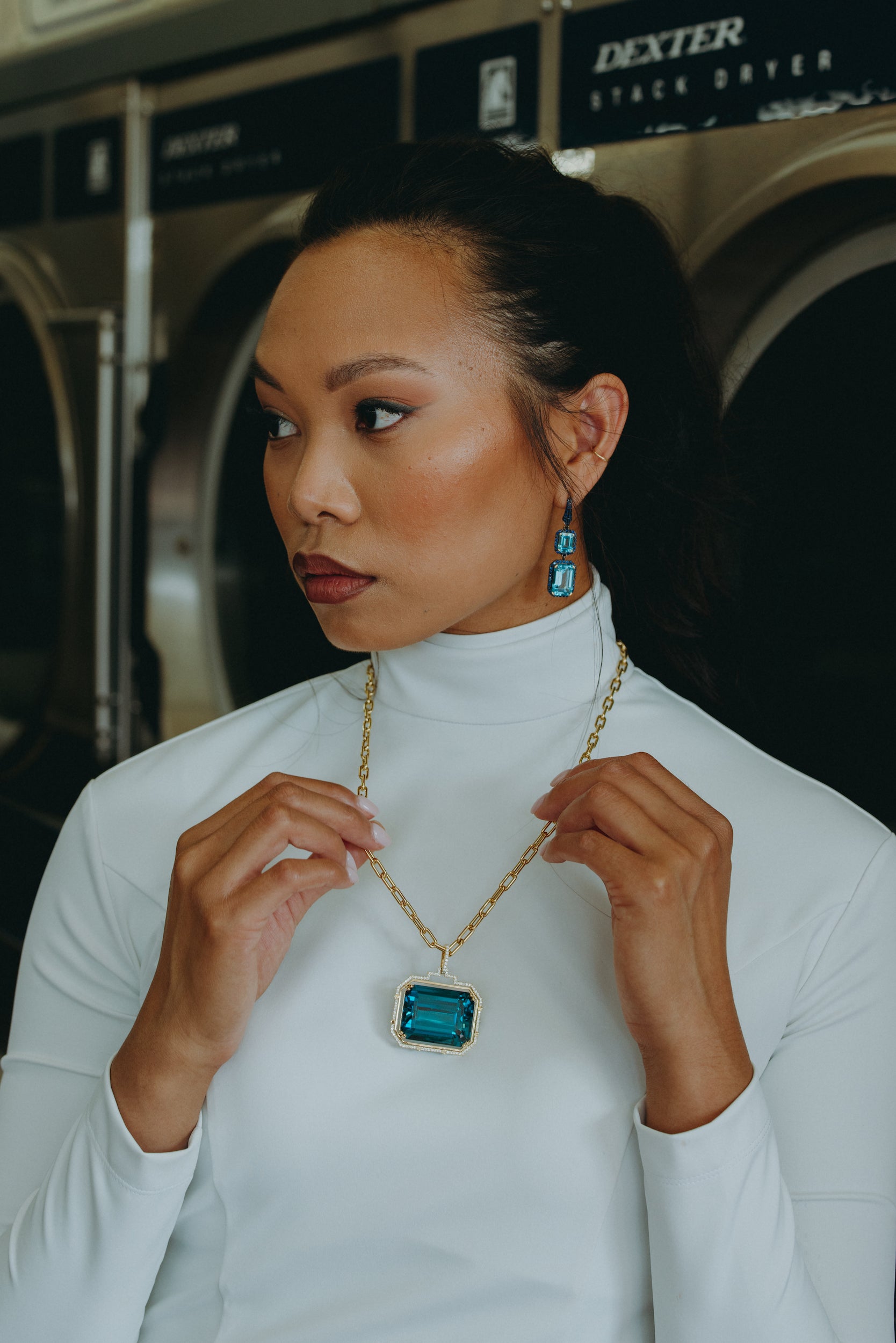 Corporatecore
The corporatecore fashion trend is redefining professional attire by infusing it with style and flair. Who says that corporate, business looks can't be both sophisticated and incredibly fashionable? Sergio Hudson, for one, showcased how professional ensembles can be elevated through innovative patterns, cuts, and silhouettes, demonstrating that corporatecore is not only fun but also set to be a major trend for the spring and summer of 2024.
For those looking to embrace the corporatecore look, Mrs Momma Bear offers two exceptional options: the "Mad Hatter" 3-piece suit and the "Tea Time" 3-piece suit. These exquisite suits effortlessly combine beauty and elegance, making them suitable for everything from running board meetings to walking the dog and everything in between. With these versatile pieces, you can conquer every aspect of your day without compromising on comfort, epitomizing the essence of corporatecore style.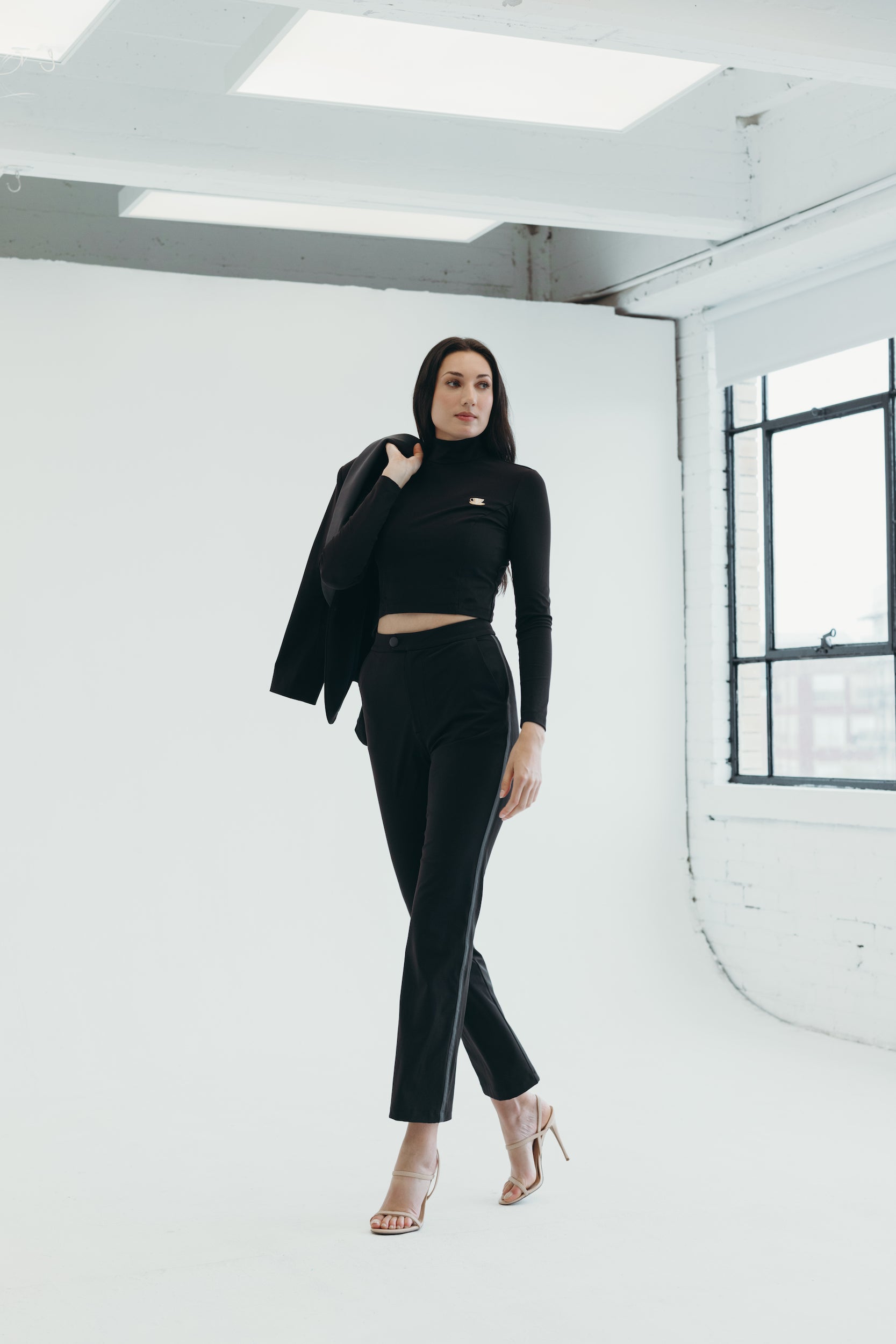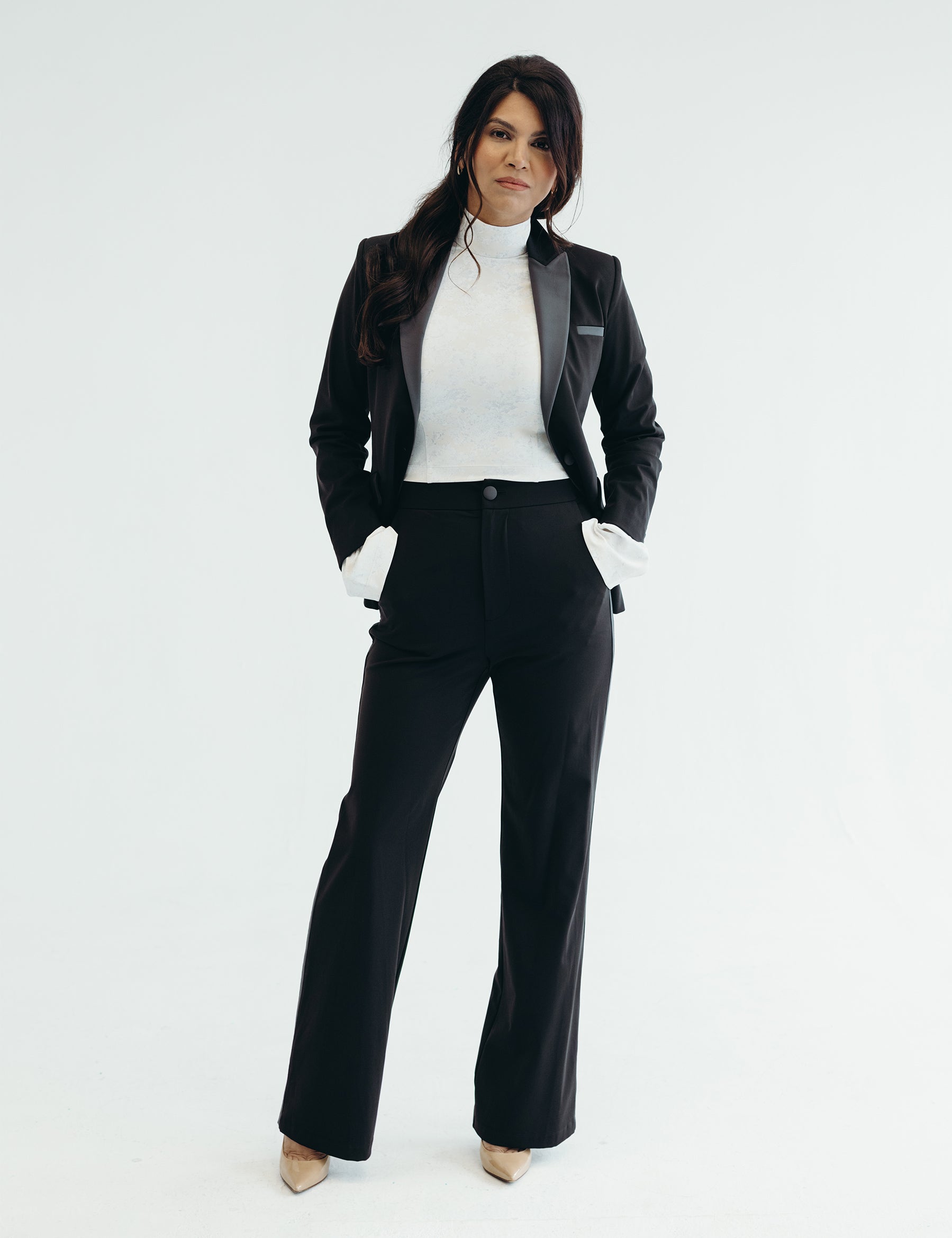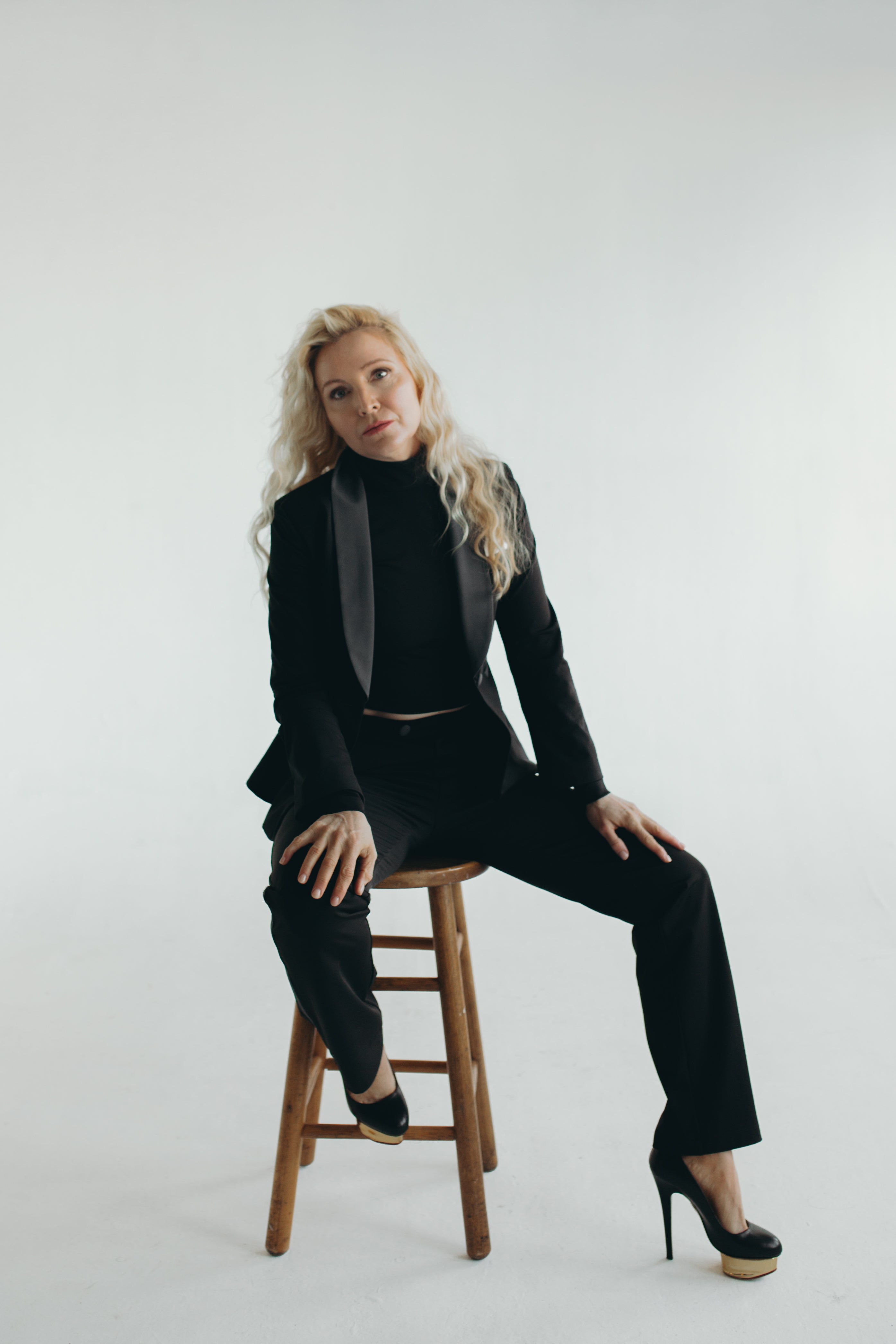 What were your upcoming favorite trends from NYFW? Whether you're on the hunt for the perfect sunshine outfit, aiming to channel your inner cowgirl, or in need of a powerful ensemble, Mrs Momma Bear is here to cater to your fashion desires. So get ready, Mommas. Let us help you effortlessly stay on-trend while expressing your own unique style.